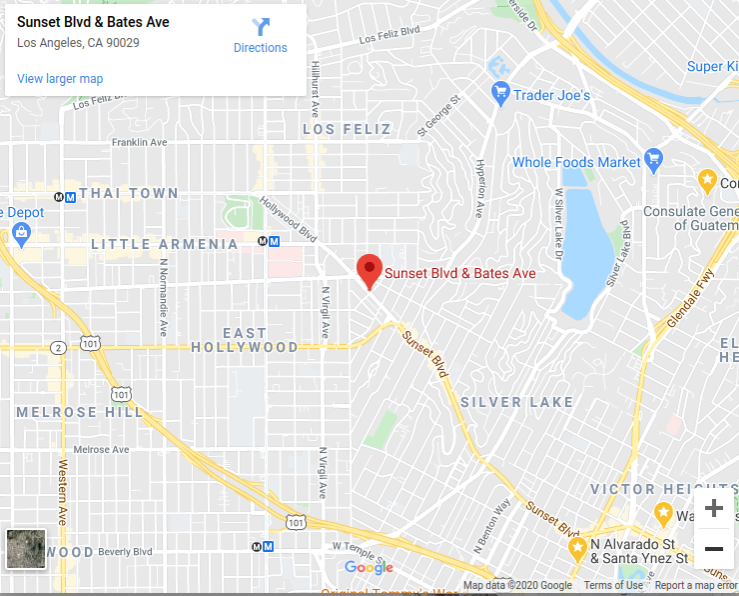 Silver Lake --  A 26-year-old man was shot during an argument Saturday afternoon, police said.
The shooting happened about 4 p.m. near Sunset Boulevard and Bates Avenue, according to Officer Tony Delatorre of the Los Angeles Police Department's Operations Center.
The victim was standing on a sidewalk when the suspect approached and an argument ensued, Delatorre said. The suspect then shot the man.
Paramedics took him to a hospital, where he was listed with stable vital signs, he said.
It is unknown whether the shooting was gang related.
A Note From The Publisher
Community News Matters: Support The Eastsider Fall Fundraiser
Thank you to all the readers who helped us get through the past six months by donating and becoming Eastsider sponsors. Your generosity, along with a grant from Facebook, allowed us to continue bringing you breaking news, features and extensive coronavirus coverage.
But we still need your help. To continue producing this website, we will need to rely much more heavily than in the past on support from readers like you. For that reason, The Eastsider has launched a fall fundraiser.
Please consider giving so that we can keep the Eastsider appearing on your phone, laptop and desktop computer. We're determined to keep you informed and connected to your community.
Please make your contribution by filling out the form below or click or tap here.
Sincerely,
Jesús Sanchez, Publisher