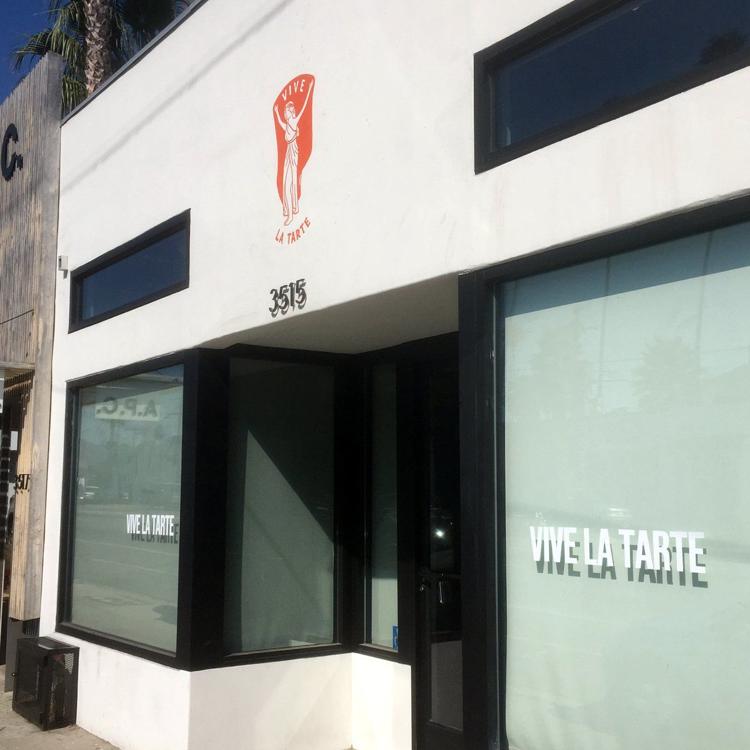 Silver Lake -- Vive La Tarte, which bakes up a cross between a taco and a croissant called a Tacro, has expanded south from its San Francisco base to open a bakery and cafe on Sunset Boulevard.
The Silver Lake Vive La Tarte opened over the weekend in a strip of high-end shops at Sunset near Maltman Avenue. Tacros -- which are basically taco-shaped croissants stuffed with everything from pulled pork to chicken and avocado -- are part of a menu featuring sandwiches, salads, egg dishes and baked goods.  A Breakfast Tacro filled will eggs, avocado, bacon and cheese will set you back $12.
The cafe will be open weekdays from 7 am to 5 pm and weekends from 8 am to 5 pm.
Vive La Tarte is at 3515 Sunset Blvd.