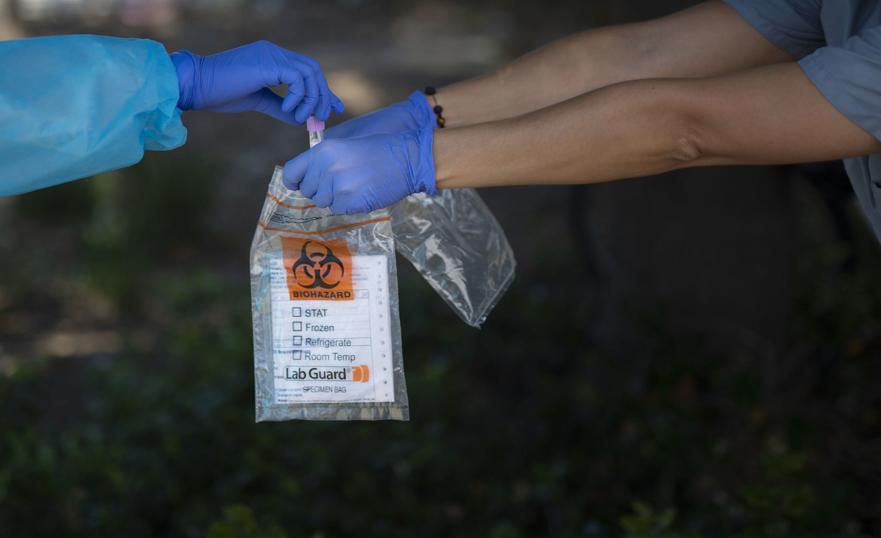 Although coronavirus cases and deaths continued to mount, Los Angeles County officials today confirmed that some "non- essential" retail businesses will be allowed to reopen Friday with curbside pickup only and other safety measures, as will trails and golf courses.
Beaches, however, will remain closed, although county public health director Barbara Ferrer said a plan for reopening the coastline has been developed and could be implemented "in the very near future."
It's still not clear whether the relaxed regulations under the county's "Roadmap to Recovery" apply to businesses within the City of Los Angeles.
Similar reopening plans have already been approved by the state for some Orange County beaches, allowing for "active uses" but not sunbathing, but Los Angeles County Supervisor Kathryn Barger said "what's best for other counties may not be what's best" in L.A. County.
Today's announcement of pending business openings came on a day the county reported 55 more deaths due to COVID-19, although two of those fatalities were reported Tuesday afternoon by Long Beach and Pasadena, which have their own health departments. Pasadena reported two additional deaths Wednesday afternoon.
The new deaths raised the overall county death toll to 1,369.
Ferrer also announced 851 new coronavirus cases, while Long Beach announced two more and Pasadena added 19, bringing the county's overall total to 28,665.
Ferrer said health officials will be closely monitoring a number of indicators after businesses reopen to ensure public safety, such as increases in case numbers and deaths, particularly among vulnerable populations; the continued availability of testing and contact tracing; and availability of hospital beds to handle a surge in cases if one occurs, along with adequate supplies of personal protective equipment for health care workers.
"Protecting the people who are most vulnerable is going to be a very important part throughout all of our reopening process," Ferrer said. "I want to thank everyone for continuing to work together during this challenging time, and I want to remind us all that we need to be each other's helpers to ensure we're able to safely open our community's businesses."
Guidance
Public Health has issued the following guidance for people with mild illness during this time of increased spread:
• Stay at home whenever possible and practice social distancing -- keep at least six-feet away from others when you leave your home.
• Wash your hands with soap and water as frequently as possible for at least 20 seconds. Use hand sanitizer when water is not available. 
• The general public should wear non-medical face coverings when interacting with others while obtaining essential supplies and services.  You should not purchase hospital-grade masks, which are in short supply and desperately needed in hospitals. People can use scarves or other fabric, suggesting that people go online for instructions on how to fashion a homemade mask.
• If you are mildly sick, stay home for at least seven days and until 72 hours after being fever and symptom free. Call your doctor if you are concerned and/or your symptoms worsen. Individuals who are elderly, have underlying health conditions or pregnant should consider contacting their providers earlier when they are sick.
Additional things you can do to protect yourself, your family and your community are on the Public Health website.