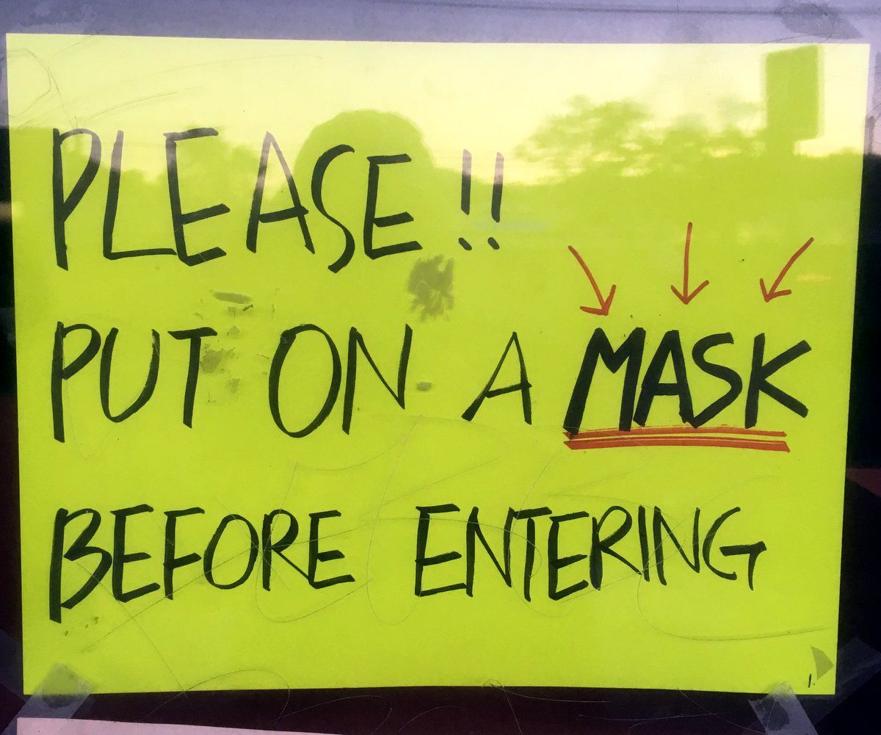 Here's a rundown of the closures and changes related to the coronavirus on the Eastside. It will be updated as necessary. Many businesses have been allowed to remain open under certain conditions; all others have been ordered to closed.
You can submit news of closures (or reopenings) and scheduling changes here or by email to hello@TheEastsiderLA.com.
Updated July 3, 2020
---
Art Spaces, Attractions & Museums
• The Autry Museum in Griffith Park and the Southwest Museum in Mount Washington are closed indefinitely and tours are cancelled through July 31.
• The Center for the Arts Eagle Rock is closed until further notice, but online activities are available.
• Plaza de la Raza in Lincoln Heights has cancelled all in-person events, but the cultural center is offering online activities.
• L.A. Municipal Art Gallery at Barnsdall Park is closed until further notice. Classes have been cancelled. 
• The Griffith Observatory is closed until further notice and events.
• The L.A. Zoo is closed until further notice, however, the Zoo tentatively hopes to reopen some time in July. Previously purchased tickets are valid for one year from the date of purchase.
• The start of the Dodger regular on March 26 has been postponed indefinitely. The Dodgers said they will come up with a policy to deal with the tickets sold for postponed games. The team announced that summer camp is set to open Wednesday July 1, with the first workout scheduled for Friday, July 3 at Dodger Stadium. Dodger coronavirus updates.
---
Businesses
• Restaurants can reopen dining rooms to customers for sit-down dining but occupancy will initially be limited to 60%. Bar areas must be closed. Diners must wait outside while they wait for a table and wear a face covering inside when not eating. Restaurants are now allowed to deliver beer, wine and cocktails with food orders. Bars can do so if they have food service.
• Retail stores and malls are open but are required to adhere to physical distancing and other health mandates. The number of shoppers inside a store will be limited to no more than 50% of regular capacity -- and may be reduced even further to meet social distancing guidelines.
• Markets and other food sellers can open but must supply workers with face masks and can deny service to customers without face masks or coverings. 
• Barbershop and beauty salons can reopen if they practice physical distancing and follow numerous other rules, including screening employees and customers for COVID-19 symptoms and requiring everyone to wear face coverings. Customers are encourages to wear face coverings with earloops to make cutting hair easier. 
• Nail Salons and spas (massages, facials, waxing) remain closed.
• Gyms and fitness centers remain closed.
---
Community & Public Events
• The L.A. River Recreation Zone opened on Memorial Day for walking and fishing but kayaking is not allowed.
• The Friends of the Los Angeles River has postponed its annual river cleanup, scheduled for three Saturdays in April, until sometime in October.
• The East L.A. Film Festival at Self Help Graphics in Boyle Heights has been postponed. 
•  The 15th-annual Lummis Days festival in Northeast L.A. -- including the April 4 Noisemaker fundraiser, the June 5 Film Night, and the main festival at Sycamore Grove Park on June 7  -- is being rescheduled. A new date has not been determined, according to a statement from the Lummis Day Community Foundation.
---
Farmers' Markets
• The Atwater Village, Echo Park and Hollywood farmer's markets operated by Sustainable Economic Enterprises of Los Angeles will open as scheduled for now but all product sampling is banned; public seating and eating areas have been eliminated; arts & crafts, music, etc. are suspended and the number and visibility of hand-wash stations have been increased.
• The Silver Lake Farmer's Market will also open but sampling will be prohibited, the community eating area closed. All food must be sold to-go. 
---
Film, Theatre & Live Performances
• All indoor performance spaces, theaters, clubs, art galleries are to remain closed to the public.
---
Government Offices & Facilities 
• City of Los Angeles: Only up to 50 visitors at one time will be allowed in public buildings and most facilities, including parks pools, and community centers. City Hall complex, including City Hall East, City Hall South, and Van Nuys City Hall, will be temporarily closed to members of the public, except for public meetings of the City Council. The city's coronavirus updates are available here.
• City of L.A. Senior Centers operated by the Recreation and Parks Department are closed. Home-delivered meals will continue to be delivered. Clients can contact the centers they participate at directly or reach the L.A. City Department of Aging at 213-482-7252 Monday through Friday from 8 a.m. to 5 p.m. for more information regarding meal services.
• In-person L.A. neighborhood council meetings have been suspended but many are holding virtual meetings instead.
• The L.A. County courthouses will remain open only for essential or emergency matters. The East LA Courthouse is closed for all matters until new orders are issued.
• Federal courthouses are closed to the public except for hearings on criminal duty matters through June 1, except for such as time-sensitive requests for temporary restraining orders and preliminary injunctions.In-person meetings of grand juries will remain suspended through June 22.
• Most DMV offices, including the one in Lincoln Heights, are closed but several have have reopened on a limited basis. Virtual appointments can also be scheduled.
---
Libraries
• All public libraries in the city of Los Angeles are closed, but 18 branches are offering curbside pick-up and drop-off. Due dates for materials checked out before the libraries closed were automatically extended to Sept. 30 and no late fines will be imposed. Items checked out through Library To Go will follow the standard borrowing schedules of three weeks for books and audiobooks and one week for DVDs and CDs. Librarians are available to provide assistance through telephone reference (213) 228-7272 and online services will remain available.
 •  County libraries in East Los Angeles are closed. Due dates will be automatically extended, and patrons can return materials after libraries reopen. No late fines will be imposed. The county libraries are offering temporary digital library cards to provide access to online resources. East L.A. libraries will now be offering sidewalk pick-up services.
---
Nightclubs & Shows
• All venues remain closed for events.
---
Parking Enforcement
• The Los Angeles City Council voted to to continue to refrain from enforcing certain parking rules through the month of July.  Click here for more information. This does not apply to East L.A., where parking rules are enforced by the County of Los Angeles.
---
Parks & Recreation
City parks and most park restrooms will remain open but all classes and sports league games have been cancelled, according to the Department of Recreation & Parks.
---
Religion
• Religious services can be held but are limited to a maximum of 100 congregants or 25% of a building's capacity, whichever is lower.
---
Schools
• L.A. Unified schools will conduct classes online and use other remote learning methods for the rest of the semester and for summer school classes. The district has opened Grab & Go centers to distribute meals to students. Find out more about L.A. Unified's plans.  LA Unified Info Lines For Families of Students: 213-443-1000. Updates For Employees: 213-241-2700.
• The Archdiocese of Los Angeles will close Catholic schools beginning Tuesday, March 17.
• Occidental College in Eagle Rock cancelled in-person classroom instruction for the semester. 
• Cal State L.A. in El Sereno is holding classes online only. In-person classes have also been cancelled for the fall semester.
• East L.A. and L.A. City colleges are conducting online classes only. The community college district is providing students and staff coronavirus updates on its website.
---
Transportation
• DASH buses in the City of L.A. are operating free of charge but on a reduced schedule. Only between 10 to 12 passengers will be allowed to ride on a bus, and riders must enter through the back door. Check here for updates.
•  Metro buses and trains are following a modified Sunday schedule with reduced service all week-long. Check here for the new schedules and other Metro updates.