COVID-19 line at DodgerStadium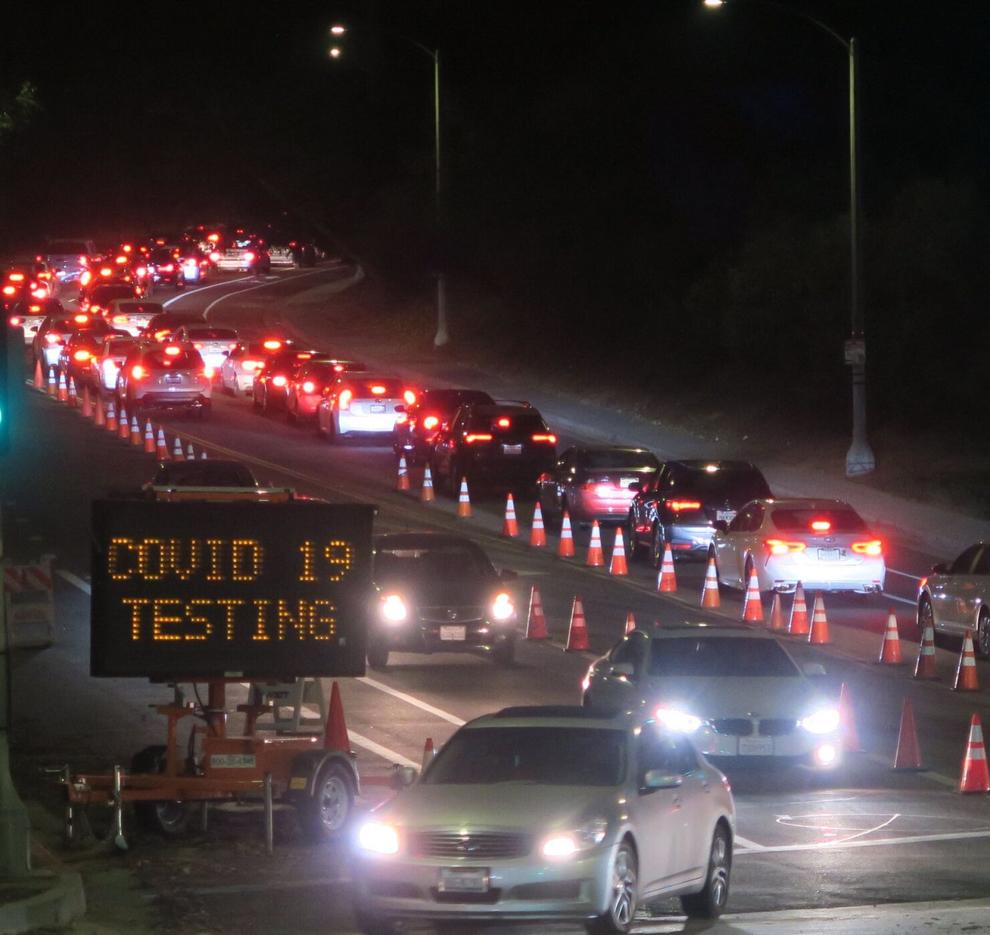 As featured on
Looking to combat a COVID-19 surge, Los Angeles County announced tightened restrictions today, requiring restaurants, bars, wineries, breweries and non-essential retail businesses to close at 10 p.m. starting on Friday, while also limiting their capacity and that of indoor retail shops.
In this issue: Angelus Temple is holding indoor religious services despite health department orders. A bike shop owner deals with sickness and sales during the pandemic. And a peek into the Tom of Finland House. 
Echo Park -  Even back in the Before Times, when bartending seemed like steady work and baseball fans could attend games in person, living or working near Dodger Stadium always had its drawbacks. But now that the stadium has converted from a sports facility to the city's hottest COVID testing spot, conditions have changed.