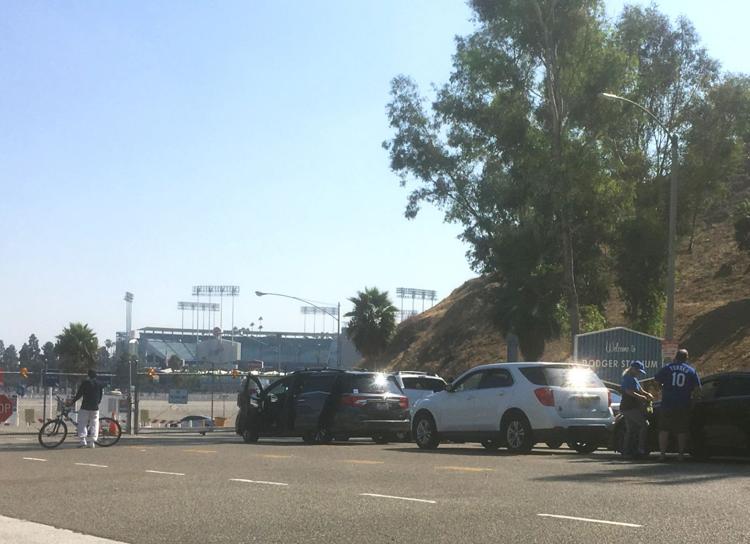 Today's do-or-die NLDS game between the Dodgers and the Nationals doesn't begin until 5:37 pm. But some baseball fans couldn't wait. Several vehicles and at least one cyclist had already lined up to the enter the stadium by about 1:30 pm at Gate C off of Academy Road. 
Auto gates will open at 3:10 p.m. and stadium gates at 3:40 p.m. Pregame activities will begin at 5:15 p.m. for the 5:37 p.m. game.
The winner of today's game at Dodger Stadium will face the winner of the Atlanta Braves-St. Louis Cardinals game in the National League Championship Series, which will begin Friday.