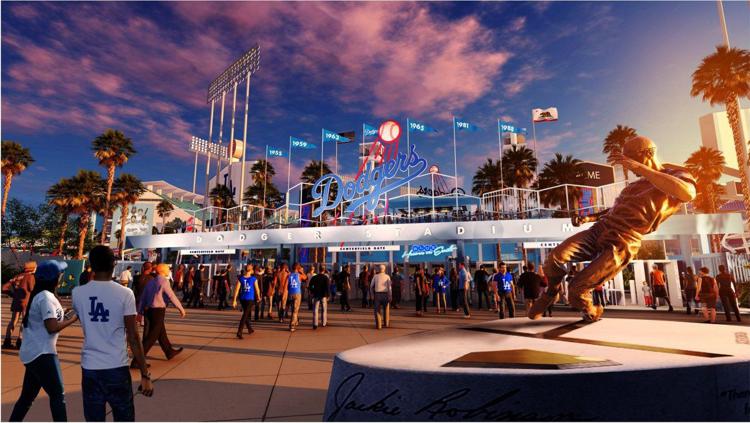 The Dodgers today unveiled plans to build a new center field plaza with restaurants, bars, beer gardens and a new children's play area as part of a $100 million renovation to the ballpark, according to Major League Baseball.
The new center-field plaza – with its own, direct front-door entrance - will have almost two acres of food sellers, entertainment and children's areas and retail outlets.
"It's going to act like a two-acre tailgating area pre- and post-game," Stan Kasten, Dodgers president and chief executive, told the Los Angeles Times.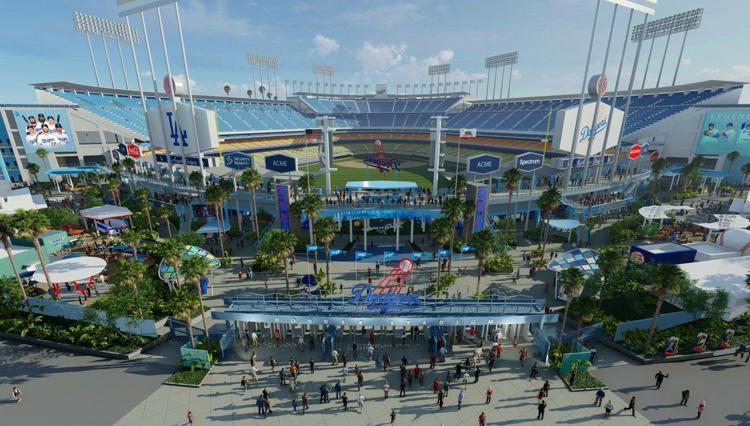 Renovations will also include a statue of Sandy Koufax, new restrooms in the Left and Right Field Pavilions, a new sound system, "home run seats" just beyond the outfield wall, and infrastructure that will complete a 360-degree connection around the stadium, making it possible to walk around the ballpark's entire perimeter.
The changes -- which include new seating areas and spaces for live music -- will not mean any changes to the stadium's seating capacity of 56,000 or views of the mountains, according to the L.A. Times. In addition, club officials said none of the changes will block the view from the stands of Chavez Ravine.
All these renovations are expected to be complete in time for the 2020 season, when the Dodgers will host the All-Star Game.