Good Evening!
It's Sunday, Oct. 27. It turned out to be a much cooler day than yesterday, but Monday is expected to be a bit warmer.   
Here are some headlines, tweets, photos, links and notes that were posted during the day:
Don Cheadle was in Echo Park Sunday during a tribute to John Singleton at Ava DuVernay's Array complex on Glendale Boulevard.
Thank you for being a part of our John Singleton Marathon Weekend, @DonCheadle! Our Q+A about you first meeting John, the fascinating stories about making ROSEWOOD in Klan country and the impact he had on your own directing was stellar. Appreciate you so much! #ForJohn pic.twitter.com/8dx09NHTr0

— Ava DuVernay (@ava) October 28, 2019
---
Virgil Village Dumpster Fire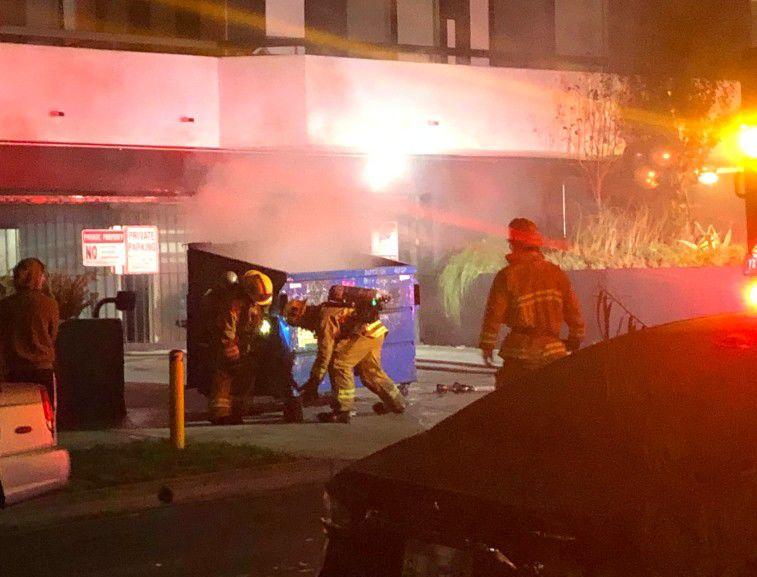 ---
A prayer service is scheduled tonight for park ranger Alberto Torres at Forest Lawn Hollywood. A funeral service is scheduled for Monday morning, and it appears that another service is planned for Monday afternoon in Elysian Park (still trying to confirm those details.)