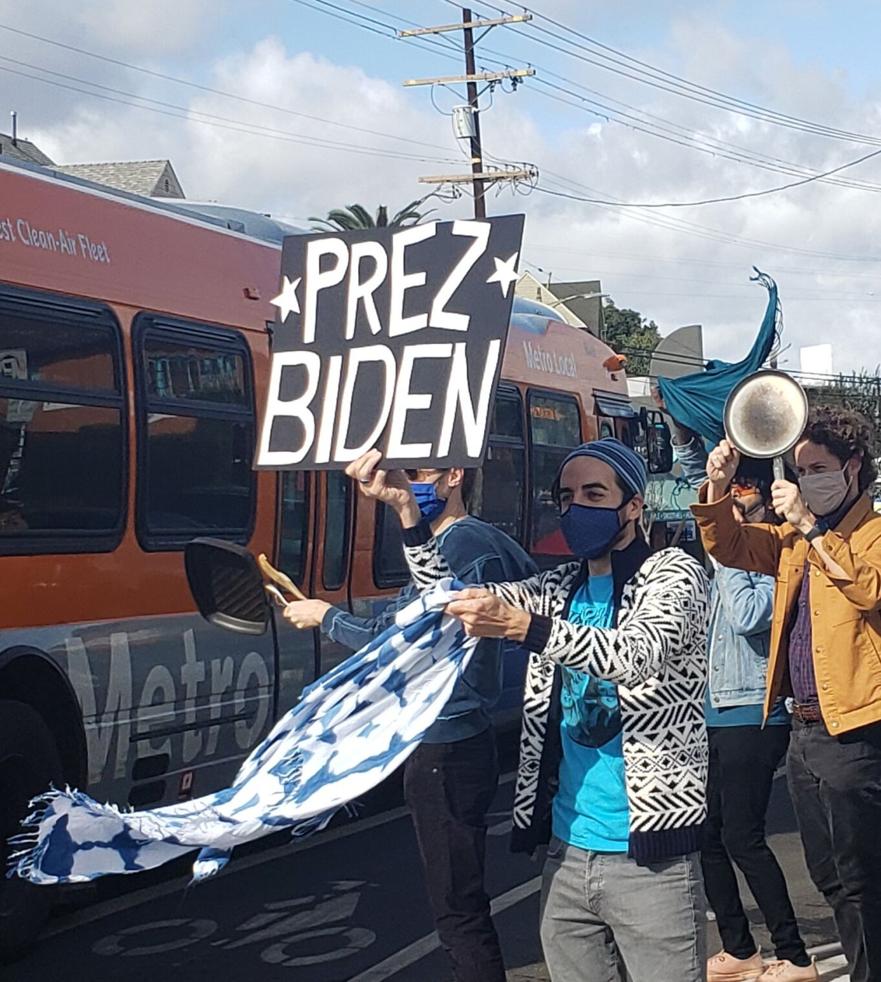 Eastside neighborhoods erupted with cheers , honking horns, clanging pots and fireworks this morning as major news networks declared Joe Biden the winner in the presidential race against Donald Trump.
Biden was declared the winner of the presidential election by multiple media outlets at around 8:30 a.m. PST after reports surfaced that he would win Pennsylvania's 20 electoral votes, putting him over the 270 needed to win the presidency. 
The results are unofficial, and Trump promised legal challenges in numerous states where mail-in votes were still being counted after Tuesday, and where Biden had overtaken his lead.
Biden issued a statement shortly afterward declaring victory.
"I am honored and humbled by the trust the American people have placed in me and in Vice President-elect Harris. "With the campaign over, it's time to put the anger and the harsh rhetoric behind us and come together as a nation. It's time for America to unite. And to heal. We are the United States of America. And there's nothing we can't do, if we do it together."
Impromptu celebrations broke out Downtown, Venice and West Hollywood. Music and dancing filled the streets of Echo Park, Los Feliz and Silver Lake. 
In Los Feliz, people danced on a car and sang to Kelly Clarkson's "Since You Been Gone" at a gas station station at Vermont and Hillhurst, where a large crowd had gathered.
"Bottles of champagne were popped and splashed on the crowds," said Brenda Rees who took photos of the scene.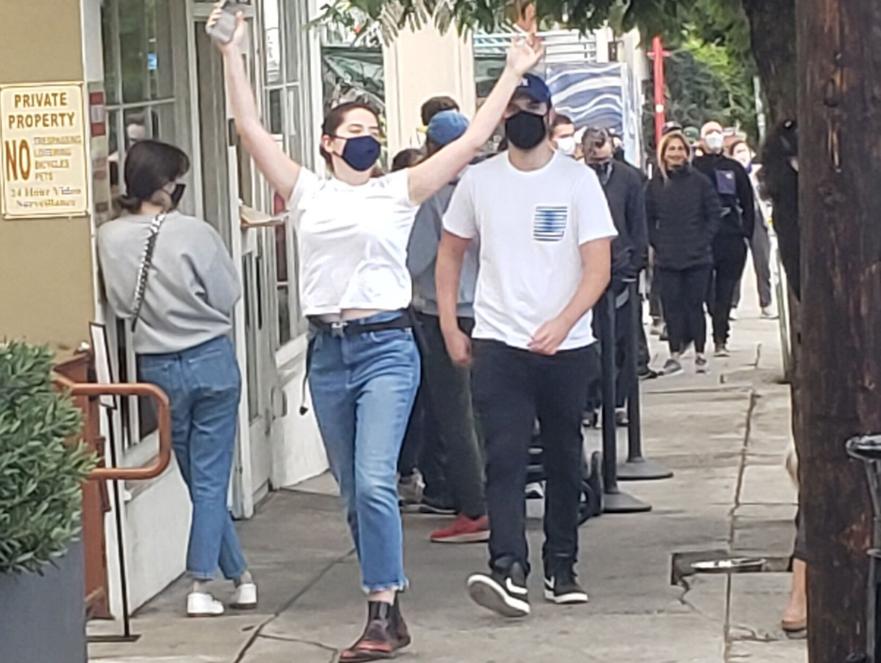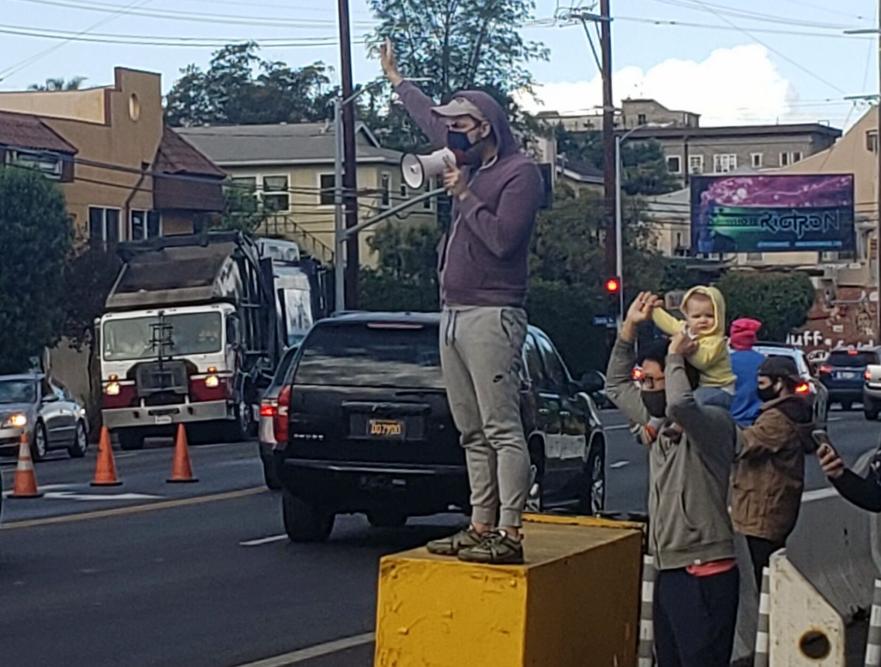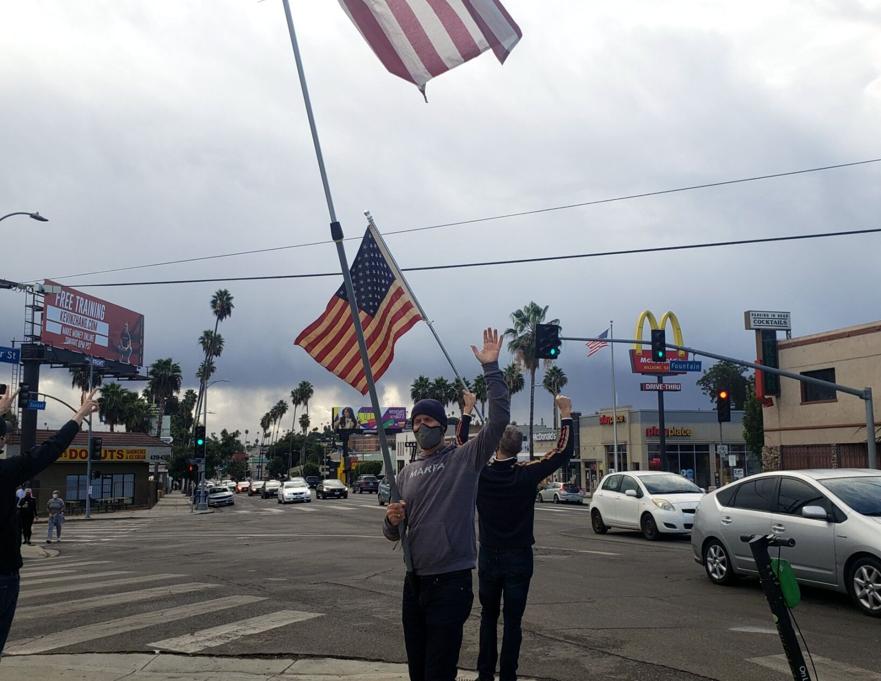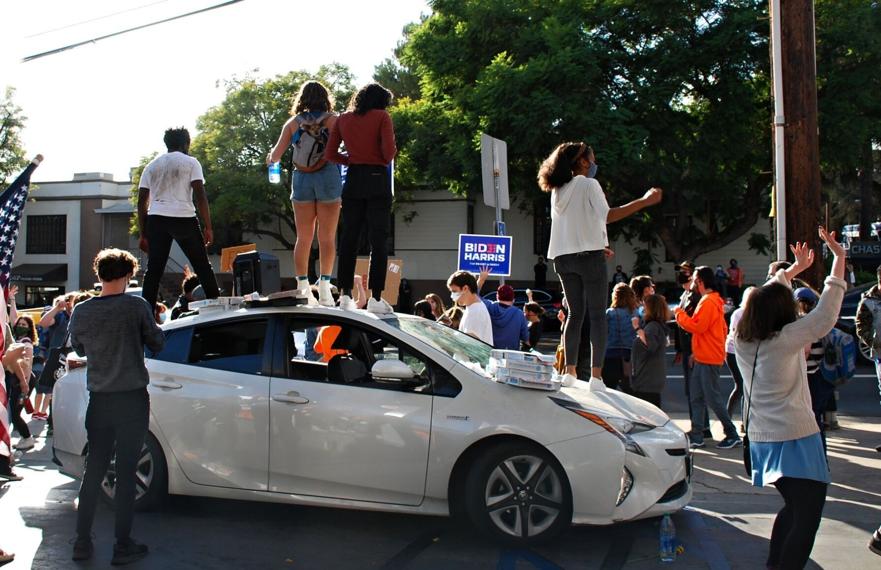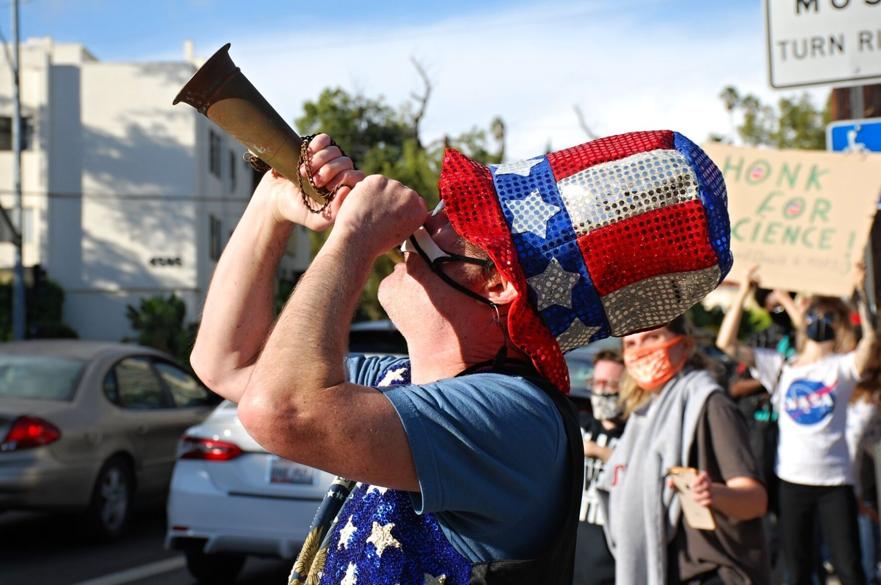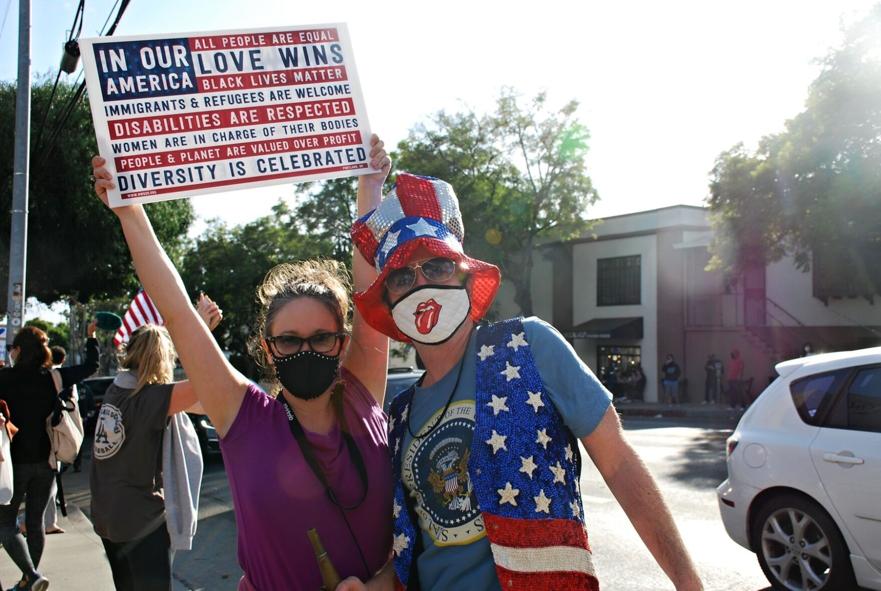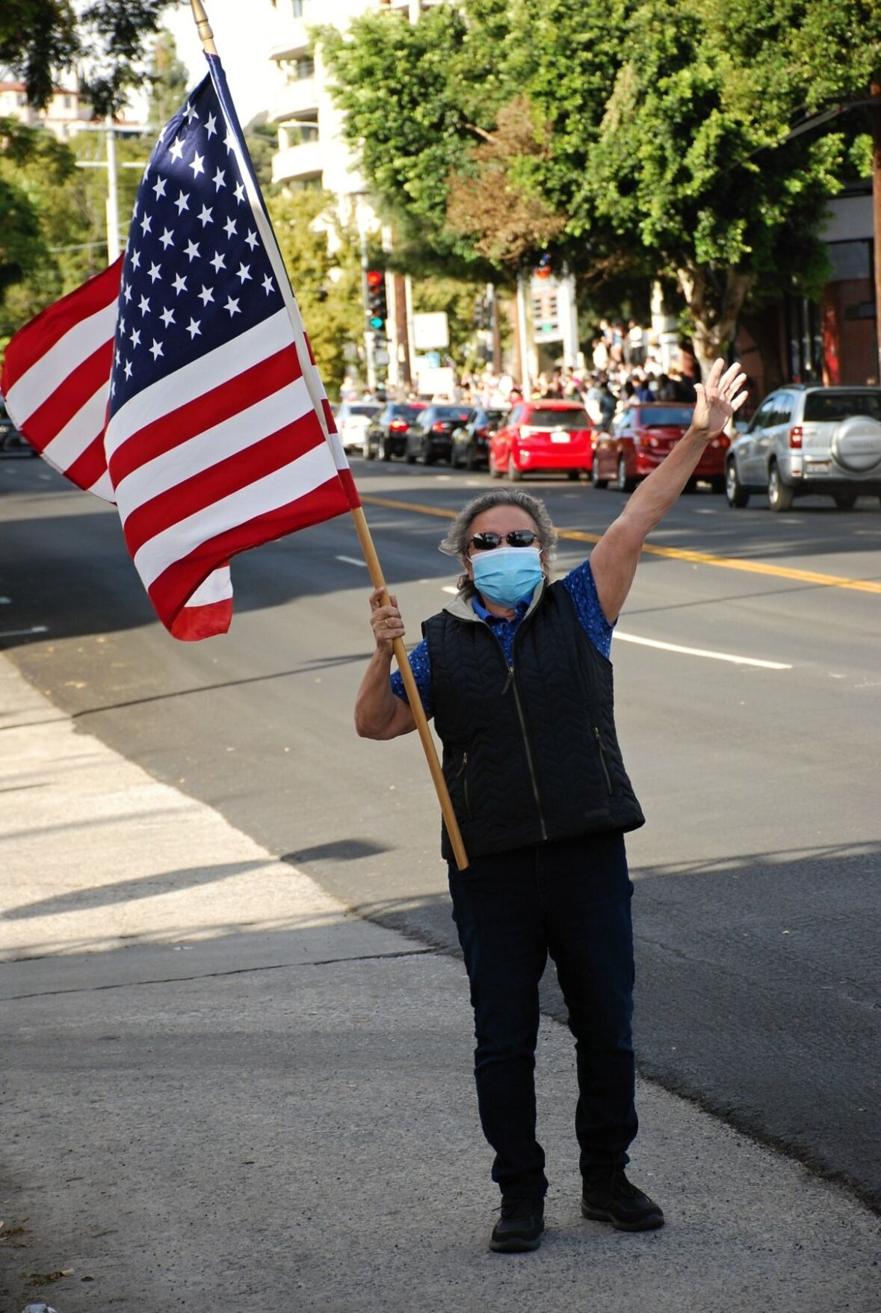 Echo Park right now pic.twitter.com/MHh0LgSw2R

— Madeline Hill (@mad_hill) November 7, 2020
the mood in highland park, los angeles is...jubilant. @HighlandParkHLP @TheNewYorkBlvd pic.twitter.com/dc6nJ15s6A

— Keith Wiley (@krwlos1) November 7, 2020
Eagle Rock today pic.twitter.com/FC7Z9kBs9Q

— Amy Spalding 🌈🍔 (@theames) November 7, 2020
Now everyone is singing along to Kelly Clarkson. pic.twitter.com/l6l2KdAQqf

— James Kim (@TooManyJames_s) November 7, 2020
---
A Note From The Publisher
Community News Matters: Support The Eastsider Fall Fundraiser
Thank you to all the readers who helped us get through the past six months by donating and becoming Eastsider sponsors. Your generosity, along with a grant from Facebook, allowed us to continue bringing you breaking news, features and extensive coronavirus coverage.
But we still need your help. To continue producing this website, we will need to rely much more heavily than in the past on support from readers like you. For that reason, The Eastsider has launched a fall fundraiser.
Please consider giving so that we can keep the Eastsider appearing on your phone, laptop and desktop computer. We're determined to keep you informed and connected to your community.
Please make your contribution by filling out the form below or click or tap here.
Sincerely,
Jesús Sanchez, Publisher