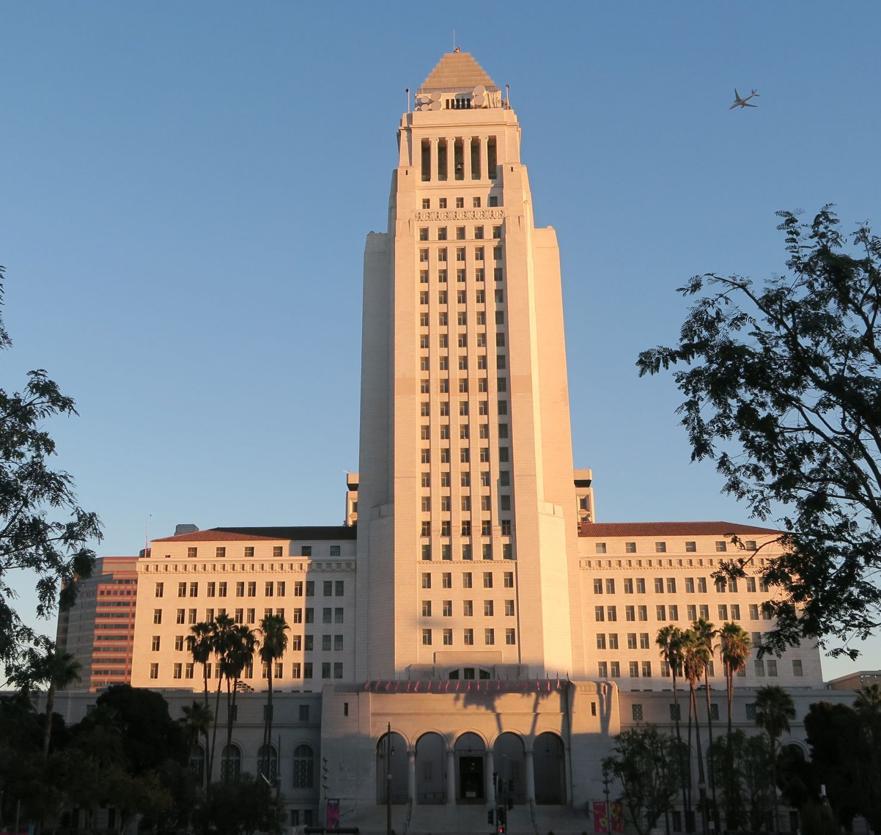 In his first Los Angeles City Council meeting since being sworn in last week, Kevin de Leon today introduced two motions to increase the number of transitional housing units for homeless people throughout his district, which includes all of Skid Row, portions of downtown and Boyle Heights.
De Leon was appointed a week ago to fill the District 14 seat that had been vacant since Jose Huizar was suspended from the council in June.
"Starting on day one, we are pushing for the construction of more than 200 new beds and prioritizing nine sites throughout CD 14 for potential new interim housing projects," de Leon said.
The first motion seeks to establish a partnership between the city and county of Los Angeles to build up to 232 homeless housing units on a newly purchased lot. These new beds would be constructed at 1060 N. Vignes St., between Union Station and the Homegirl Cafe.
De Leon's second motion seeks additional locations to construct homeless housing, directing city departments to determine the feasibility of new projects at nine private property sites within the district.
A half-dozen of those sites are located in heavily industrial areas in and around downtown, de Leon said. The remaining three sites would serve Boyle Heights, the Arts District, and El Sereno.
---
A Note From The Publisher
Community News Matters: Support The Eastsider Fall Fundraiser
Thank you to all the readers who helped us get through the past six months by donating and becoming Eastsider sponsors. Your generosity, along with a grant from Facebook, allowed us to continue bringing you breaking news, features and extensive coronavirus coverage.
But we still need your help. To continue producing this website, we will need to rely much more heavily than in the past on support from readers like you. For that reason, The Eastsider has launched a fall fundraiser.
Please consider giving so that we can keep the Eastsider appearing on your phone, laptop and desktop computer. We're determined to keep you informed and connected to your community.
Please make your contribution by filling out the form below or click or tap here.
Sincerely,
Jesús Sanchez, Publisher