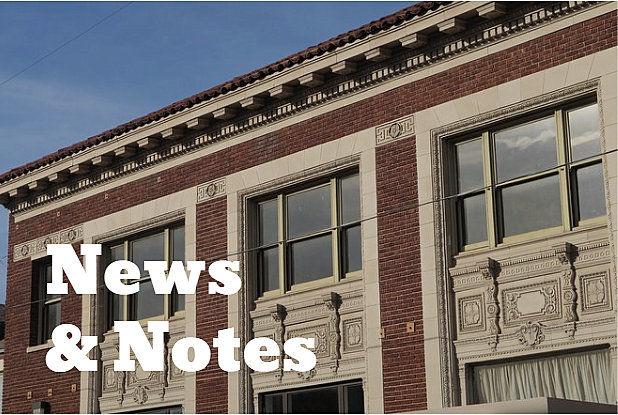 A Roundup of Eastside News & Info 
After an uproar over a police plant in an anti-Trump group in Echo Park, the LAPD will modify its policies on using informants in sensitive locations, such as churches, hospitals or law offices, or among political groups, the L.A. Times reports. The decision to use informants in these kinds of places will now require approval from some of the department's highest-ranking officers. LAPD Chief Michel Moore indicated this would raise a higher level of scrutiny in the decision, "to ensure that the benefit of the investigative technique is not outweighed by the potential loss of public trust," Moore said.
The Mujeres Market - which began only about two years ago at the Eastside Café in El Sereno - has now had 28 installments across Southern California, as well as a pop-up in Albuquerque, The L.A. Times reported. It was set up as a place where people who identify as women of color, femmes of color, or queer or trans people of color can sell homemade or independently created products. The market originally grew out of Nalgona Positivity Pride, the Chicana body-positivity group - an in that spirit, the market doesn't accept certain items for vending - any products that are culturally appropriated or fat-phobic, anything that promises weight loss, or any sage and palo santo.
Homeless activists opposed to Councilman Mitch O'Farrell proposal to prohibit sleeping on sidewalks near schools, parks and other sites mapped out the large stretches of sidewalks that would be off limits in central Echo Park, the L.A. Times reports. That would include a section of Sunset Boulevard where O'Farrell's field office is located. Separately, activists on Monday marched from Echo Park Lake to O'Farrell's field office and the nearby office of State Assemblymember Wendy Carrillo to protest the sleeping restrictions and recent evictions under the Ellis Act, according to the Los Feliz Ledger.