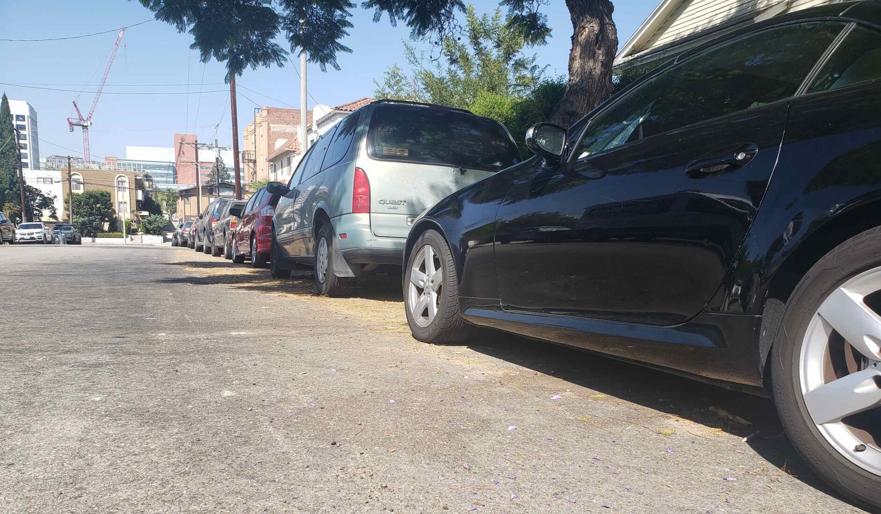 Parking enforcement, citations and towing will resume in East Los Angeles and other unincorporated areas of L.A. County on Sunday after pausing in the spring due to safer-at-home orders for the COVID-19 pandemic.
The county is resuming enforcement to keep streets clean and clear as winter storm season approaches, according to Steven Frasher, public information officer for the Los Angeles County Department of Public Works.
The LA County Sheriff Department's parking enforcement unit will resume issuing citations for:
• Posted street sweeping time violations;
• Blocked emergency access, including for driveways and fire hydrants;
• Expired registrations;
• Vehicles that appear abandoned.
Vehicles that have been red-tagged may be towed and impounded within 72 hours, Frasher said.
Parking enforcement, citations and towing will also resume in cities that contract the sheriff's department's services.
The City of LA resumed all parking enforcement last month.
---
A Note From The Publisher
Community News Matters: Support The Eastsider Fall Fundraiser
Thank you to all the readers who helped us get through the past six months by donating and becoming Eastsider sponsors. Your generosity, along with a grant from Facebook, allowed us to continue bringing you breaking news, features and extensive coronavirus coverage.
But we still need your help. To continue producing this website, we will need to rely much more heavily than in the past on support from readers like you. For that reason, The Eastsider has launched a fall fundraiser.
Please consider giving so that we can keep the Eastsider appearing on your phone, laptop and desktop computer. We're determined to keep you informed and connected to your community.
Please make your contribution by filling out the form below or click or tap here.
Sincerely,
Jesús Sanchez, Publisher