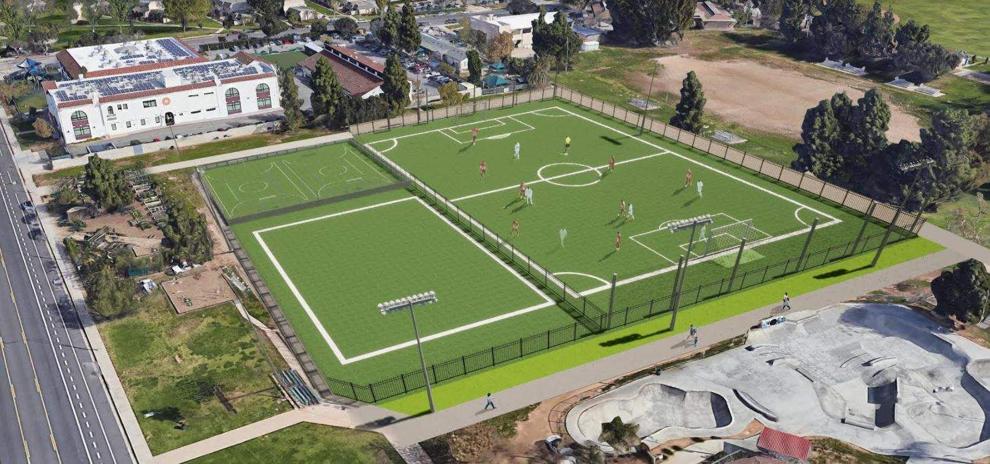 We've got good news today for park users in East L.A. and Highland Park.
The L.A. County Board of Supervisors this week approved spending $2.75 million to construct synthetic soccer and related sports fields at Belvedere Park, the largest park in East Los Angeles. 
The proposed project includes replacing an existing multipurpose grass field area next to Mednik Avenue with a synthetic turf soccer field, a practice field and two new futsal courts, according to the office of County Supervisor Hilda Solis. Drainage work, fencing, perimeter walkways, and other improvements are included in the project, which is funded by Prop A funds and money from a state youth soccer grant.
East LA soccer field to address park inequities
 "These efforts are part of the County's ongoing commitment to addressing park inequities and creating safe, welcoming and ample green spaces where residents can live and play, leading to healthier communities," Solis said in a statement.
The Eastsider has requested information about when the soccer fields are expected to be completed.
This would be the second the second large improvement at Belvedere in the past decade. In 2014, a $14.8 million, Olympic-size pool opened, replacing a decades old public swimming pool (dubbed "the plunge" by many locals).
Improvements to be dedicated at Sycamore Grove Park in Highland Park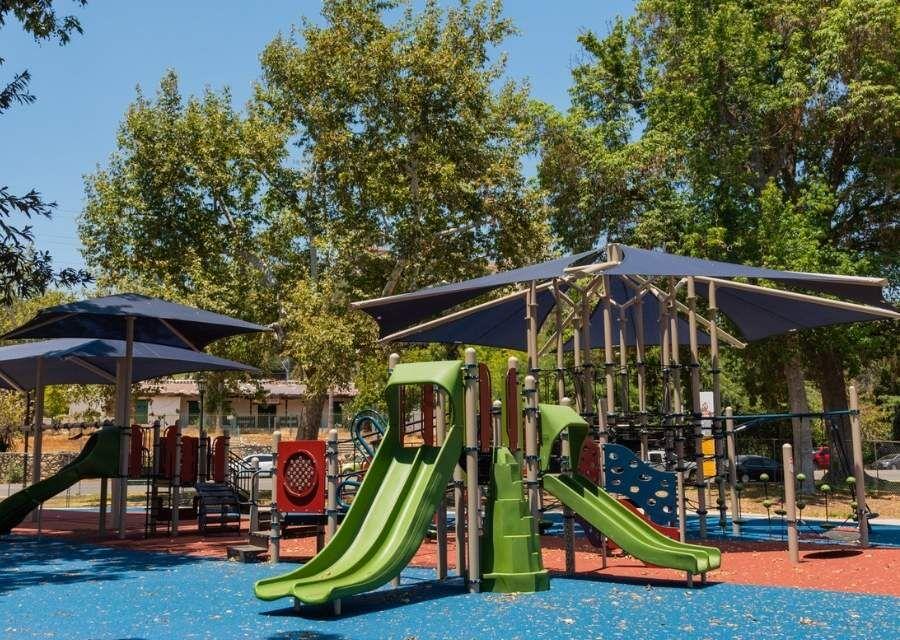 Meanwhile in Highland Park, city officials are scheduled to gather today at Sycamore Grove Park, located between Figueroa Street and the Arroyo Seco, to celebrate a new children's playground and other park improvements.
The Sycamore Grove Park, which was created in 1905, received a new children's play area with rubber surfacing and shade canopies. Visitors to the nearly 14-acre park will also find newly planted trees plantings, landscape and irrigation improvements, the addition of an Americans with Disabilities Act (ADA) compliant ramp with resurfaced pedestrian trails, and  a new drinking fountain.
Measure A funds were used to pay for the $420,000 in improvements, according to the Recreation and Parks Department.