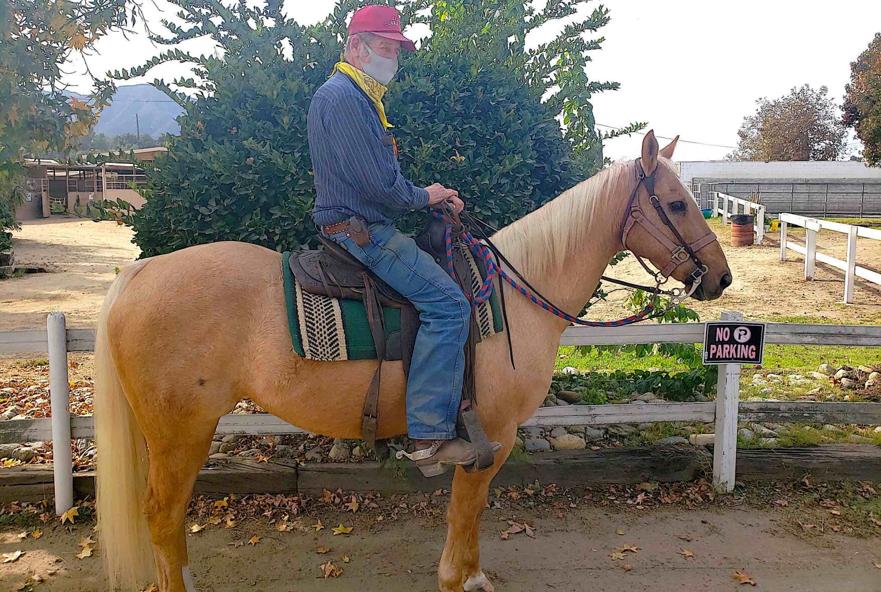 The Los Angeles Department of Recreation and Parks today acknowledged the years of service provided by one of its horses, Scout, a 19-year-old Palomino Quarter horse who was part of the Park Ranger Division Mounted Unit.
Scout had been with the Park Ranger Division since 2014. During the past six years, Scout participated in numerous public events and regularly patrolled the trails and Los Angeles parks, DRP officials said.
Over the past year, however, Scout began to experience medical issues that prevented him from participating in the work required of a service animal.
"While we honor Scout's service to the department, we believe that discharging this aging horse from the burden of city service is the most responsible and humane course of action at this time,'' Chief Park Ranger Joe Losorelli said.
In mid-November, Scout moved into his new home to be cared for by experienced equestrians Dave and Diana Hoch, DRP officials said. The couple have a horse property near Griffith Park, and Diana is president of Equestrian Trails Inc. Corral 38 at the Los Angeles Equestrian Center. Dave is a veteran of the U.S. Army and plans to continue taking Scout on short rides in Griffith Park.
"We recognize the stately presence Scout added to official events and ceremonies," DRP General Manager Michael Shull said. "The department would like to bestow upon Scout his rightful place of gratitude and honor within the annals of Recreation and Parks history."
The Park Ranger Division received a donation of a new member to the mounted unit, an 11-year-old male Missouri Fox Trotter named Poncho. He is 5 feet tall, his coat is a combination of black, brown and white, DRP officials said.
Poncho has a gentle demeanor and great behavior on the trail. The veterinarian who evaluated all the horses on the mounted unit has confirmed that he is in great health.
The donation was made by Jeff Zinder, a personal injury lawyer at My L.A. Lawyers, according to DRP.