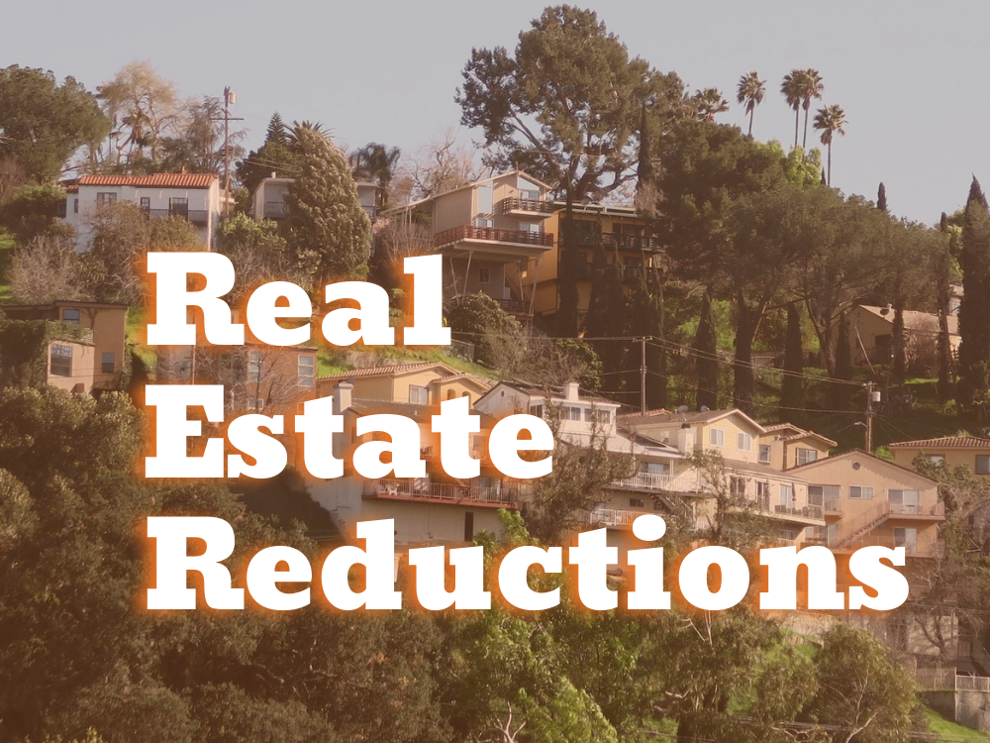 Here are some examples, followed by a breakdown by neighborhood, of recent price cuts on homes, condos, apartments and other Eastside properties.
Monterey Hills condo: $11,000 slice on 2-bedroom unit with 2 bathrooms, a den, and a balcony. Refrigerator, washer and dryer are also included. Property is gated and offers 2 parking spaces, tennis courts, jacuzzi, and swimming pool. Now $688,000.
Mount Washington Traditional: $60,000 reduction on 2-bedroom home with 1 bathroom, a fireplace in living room, and an attached garage. Property also includes central air cooling and heating. Balcony and deck offers elevated neighborhood views. Now $1,190,000.
Los Feliz 5-bedroom: $225,000 chop on modern home with 4 bathrooms, 2 master suites with walk-in closets, 2 fireplaces, a wine cellar, and 3 electric vehicle charging stations. Property also includes a landscaped backyard, a salt water pool/spa, a gas BBQ, and an outside room. Now $2,995,000.
Which home remains the most overpriced?
---
More price cuts by neighborhood
Montecito Heights & Monterey Hills