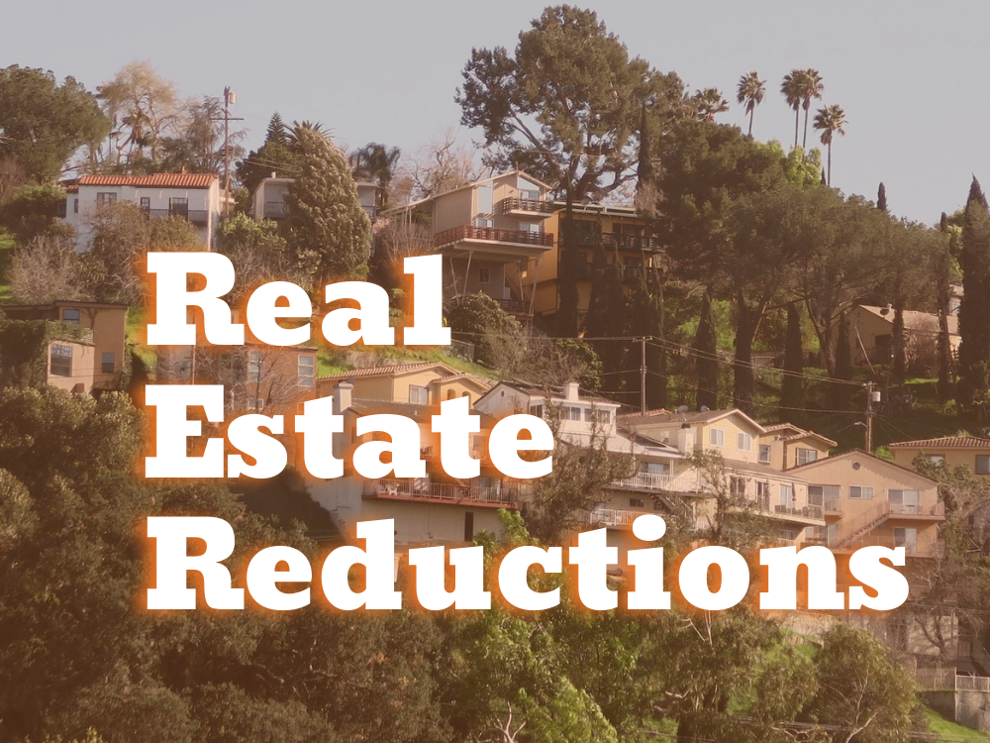 Here are some examples, followed by a breakdown by neighborhood, of recent price cuts on homes, condos, apartments and other Eastside properties.
New East Hollywood contemporary: $25,000 slice on modern 3-bedroom with private enclosed yard, 2-car direct entry garage, and second floor deck offering views of Hollywood Hills. Now asking $1,425,000.
Echo Park 3-bedroom with studio: $50,000 chop on turnkey home with 2 car garage, newly paved patio and garden. Front house includes 3 bedrooms, 2 bathrooms and fireplace. Now asking $1,249,000.
East LA Tudor: $49,000 reduction on fixer property with 2 bedrooms, long driveway, and 1-car detached garage. Bathtub needs to be replaced. Located near shops, schools, and freeways. Now asking $520,000.
Which property remains overpriced?
---
More price cuts by neighborhood
Montecito Heights & Monterey Hills