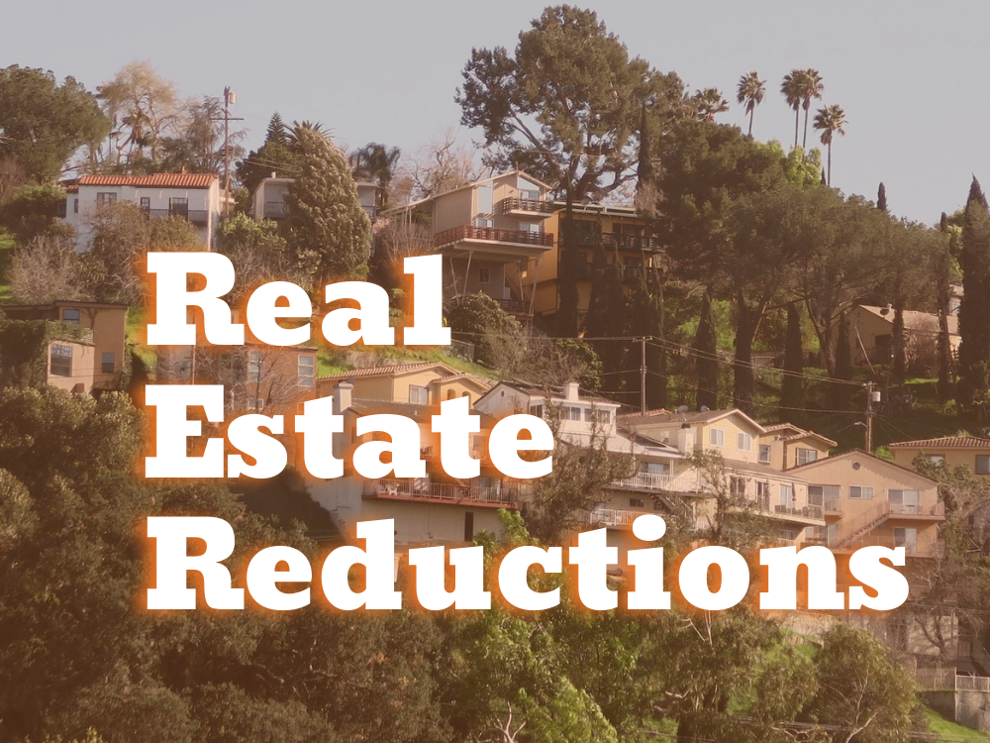 Here are some examples, followed by a breakdown by neighborhood, of recent price cuts on homes, condos, apartments and other Eastside properties.
Glassell Park duplex: $42,000 slice on 2-bedroom units with separate electric and gas meters. Property comes with 2 garage spaces. Now $826,000.
East LA Spanish-Colonial: $50,000 reduction on two-story home with 6 bedrooms, 2.5 bathrooms, and rear 2-car detached garage. Property also includes a front porch and backyard patio. Now $696,990.
Echo Park view home: $81,000 chop on 2-bedroom home with 2 bathrooms, a bonus room, a chefs kitchen with breakfast bar and a detached enclosed carport. Now $899,000.
Which home remains the most overpriced?
---
More price cuts by neighborhood
Montecito Heights & Monterey Hills