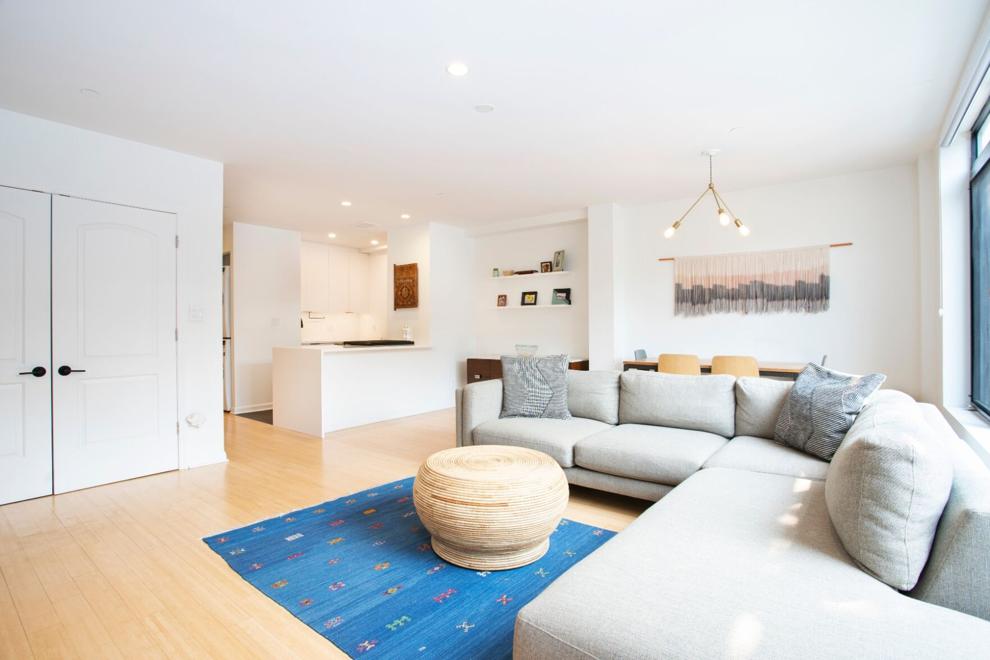 Los Angeles has a neighborhood for every buyer, from first-time homebuyers finding their footing on the property ladder to experienced homeowners looking to trade up to their dream homes.
The Eastside of Los Angeles is where developers laid the roots for LA, and buyers can expect to tour historic properties built a hundred years ago or more, many retaining their charm from the past. Despite the distance from the beaches of Santa Monica, homeowners moving east of Downtown Los Angeles have plenty of shops, hikes, sights, and restaurants to explore.
Below, the team from Prevu Real Estate has curated a list of the most searched neighborhoods that Eastside buyers are searching to start 2021.
Angelino Heights
One of the oldest neighborhoods in Los Angeles, homebuyers considering a move to Angelino Heights can tour a timeline of the varied home building styles in LA. Located atop a hill overlooking Echo Park and Dodger Stadium, this district offers homebuyers everything from Spanish and Colonial Revivals to Victorian homes.
Developers laid the first plans for Angelino Heights in 1886, and while the area is the first historic preservation zone in LA, Bunker Hill and Downtown LA are the only older Los Angeles neighborhoods. Many refurbished Craftsman, Colonial, and even Bungalow homes also dot the steep hills of Angelino Heights, but beyond storied houses, buyers will find plenty of shopping opportunities in the district.
Sunset Boulevard runs through the neighborhood, and buyers can find a cornucopia of restaurants and cafes to frequent. Lovers of Googie architecture should stop in at Monty's Good Burger at the corner of McDuff Street and Sunset Boulevard. Angelenos moving to Angelino Heights not only get breathtaking views of Downtown LA, but they also have easy access to Echo Park Lake and Elysian Park.
Browse listings for sale in Angelino Heights
East Hollywood
Sitting just to the north of the hustle and bustle of Central Los Angeles, East Hollywood is a happening arts neighborhood filled with off-the-beaten-track boutiques, farm-to-table dining, and a variety of independent performing arts groups and organizations.
Santa Monica Boulevard, Hollywood Boulevard, and Santa Monica Boulevard all cut across East Hollywood, and each strip houses numerous clubs, restaurants, and boutiques for new residents to explore.
Residential and commercial districts blend in East Hollywood, which means homebuyers seeking peace are better suited to seek out Los Feliz properties. But buyers seeking an electric nightlife will love living in this live wire of a neighborhood.
Browse listings for sale in East Hollywood
Highland Park
Most of Los Angeles consisted of ranch land for decades. But as more Americans moved west, developers purchased these sprawling pastures to build neighborhoods for new arrivals, and one of the first subdivisions was Highland Park.
Today, many artists and tech workers live in the district because fledgling tech companies and art galleries call Highland Park home. This confluence of tech and art created an eclectic mix of restaurants, bars, and boutiques servicing these artistic and digital savants.
While many of the historic homes of Highland Park were destroyed in the 1950s and 60s to make way for condo units, buyers exploring the neighborhood today can still find examples of early Craftsman-style homes. Many owners have refurbished the interiors and some external features over the years, and buyers will quickly spot the eaves and wood shingle siding that make the style famous.
Vegetarians and vegans will especially love Highland Park, as the neighborhood hosts a famous pop-up food festival called the York Zone.
Browse listings for sale in Highland Park
Los Feliz
Located in the foothills of the northern side of the Santa Monica Mountains, the sunny streets of Los Feliz provide buyers with a mix of kitschy shops and restaurants to patronize.
These hills contain large, luxury homes attracting wealthy buyers of Los Angeles from various industries looking to purchase their first house. As such, homeowners exploring this neighborhood can find high-end shops, restaurants, and watering holes lining up along Hillhurst Avenue and North Vermont Avenue.
The defining feature of Los Feliz is Griffith Park, a gift to the City of Los Angeles from Griffith J. Griffith, a Welsh industrialist who became wealthy from mineral mining. When he passed in 1917, he bestowed this treasured land to the residents of Los Angeles.
There's something for everyone in Los Feliz. Spanish Colonial and Mission Revival compounds dot the hillsides of Los Feliz, and homebuyers can find plenty of chances to purchase Colonial and Tudor-style homes, too. But buyers exploring open houses in Los Feliz can also expect to find Post-Modern homes and other new constructions lining the streets.
Browse listings for sale in Los Feliz
Westlake
Los Angeles residents exploring Downtown for a day will stumble upon Westlake if they venture north towards Sunset Boulevard.
A former enclave for film industry elites, Westlake boasts a collection of three-story Colonial Revival and Queen Anne Victorian-style homes harkening back to the 1890s. Buyers can find these historic Victorian properties lining South Bonnie Brae Street.
Beyond these historic homes and condo housing options as well, Westlake provides homeowners with cafes, food trucks, boutiques, and name-brand retailers. The neighborhood contains MacArthur Park, which features a small lake and several hiking trails to help homeowners decompress from a day of work.
Browse listings for sale in Westlake
This Sponsored Post is an advertisement on behalf of Prevu