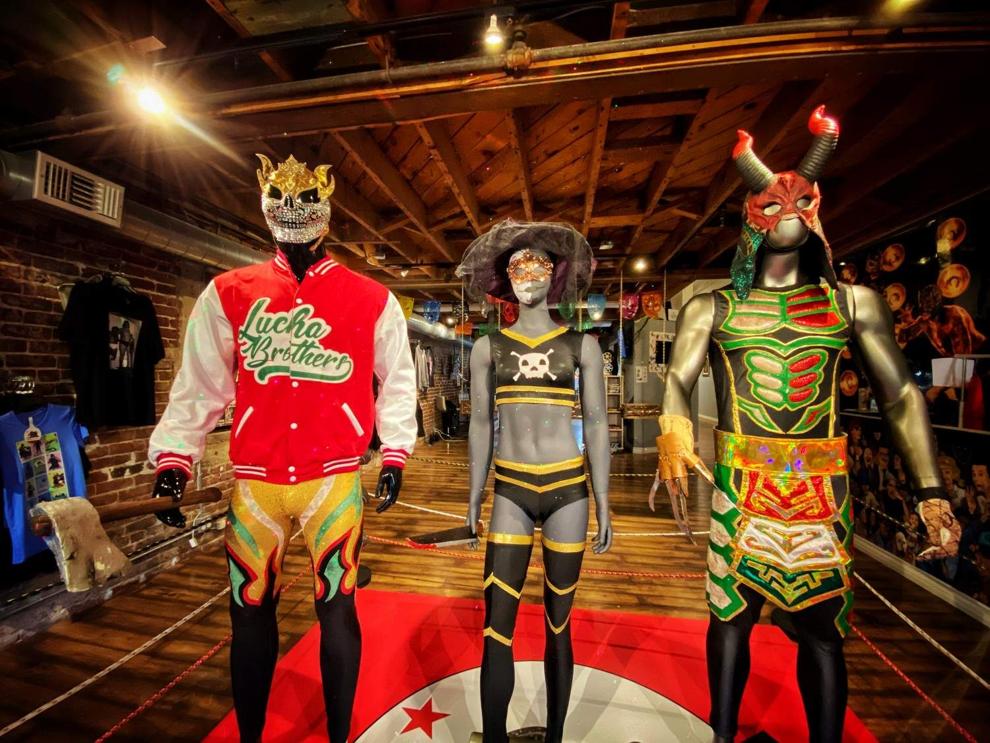 1020 Mission St "H" | South Pasadena
Located in North East LA, "Republic of Lucha" announces its Halloween and Dia de Muertos program! The LA Times named ROL "BEST OF 2021"  and Pasadena Weekly called it "Quirky. The perfect gift shop".
Their month-long spooky activities celebrating both Halloween AND Day of the Dead begin October 6th, with the inauguration of the photography exhibit "Luchaween Vol. 2" by Ari de Alba, featuring 22 framed prints blending Lucha Libre and Halloween.
Their highly popular "Lucha Movie Club" rooftop screenings continues its horror themed program with the most iconic lucha film of all time: "Santo Vs The Vampire Women" on Friday October 15th.
Only 5 movies left for the year! LMC returns in Spring of 2022.
This amazing program concludes on Sunday October 31st with their 1st Annual Day of the Dead Altar Competition, with free trick or treating, food and drinks culminating in a Day of the Dead Altar festival and competition and Halloween party. More info here.
For movie nights doors open at 7:30 pm and movies start at 8:15 pm. Pizza, popcorn and treats are available. $15 GA, tix HERE
Republic of Lucha is open Wednesday - Sunday 11AM - 7PM
October 15: "Santo Vs The Vampire Women"
October 16: "The Bat Woman"
October 23: "Santo y Blue Demon en el Mundo de los Muertos" (In Spanish)
October 29: "El Vampiro y el Sexo"
October 30: "Night of the Bloody Apes"
Instagram @republicoflucha
Facebook @republicoflucha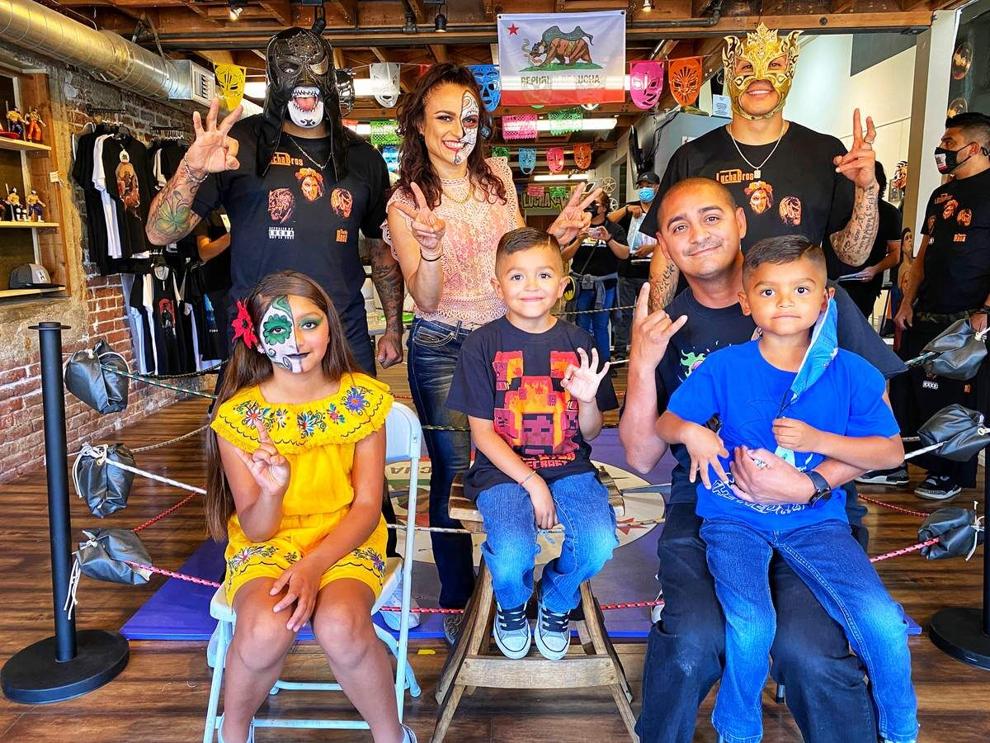 This Sponsored Post is an advertisement on behalf of Republic of Lucha