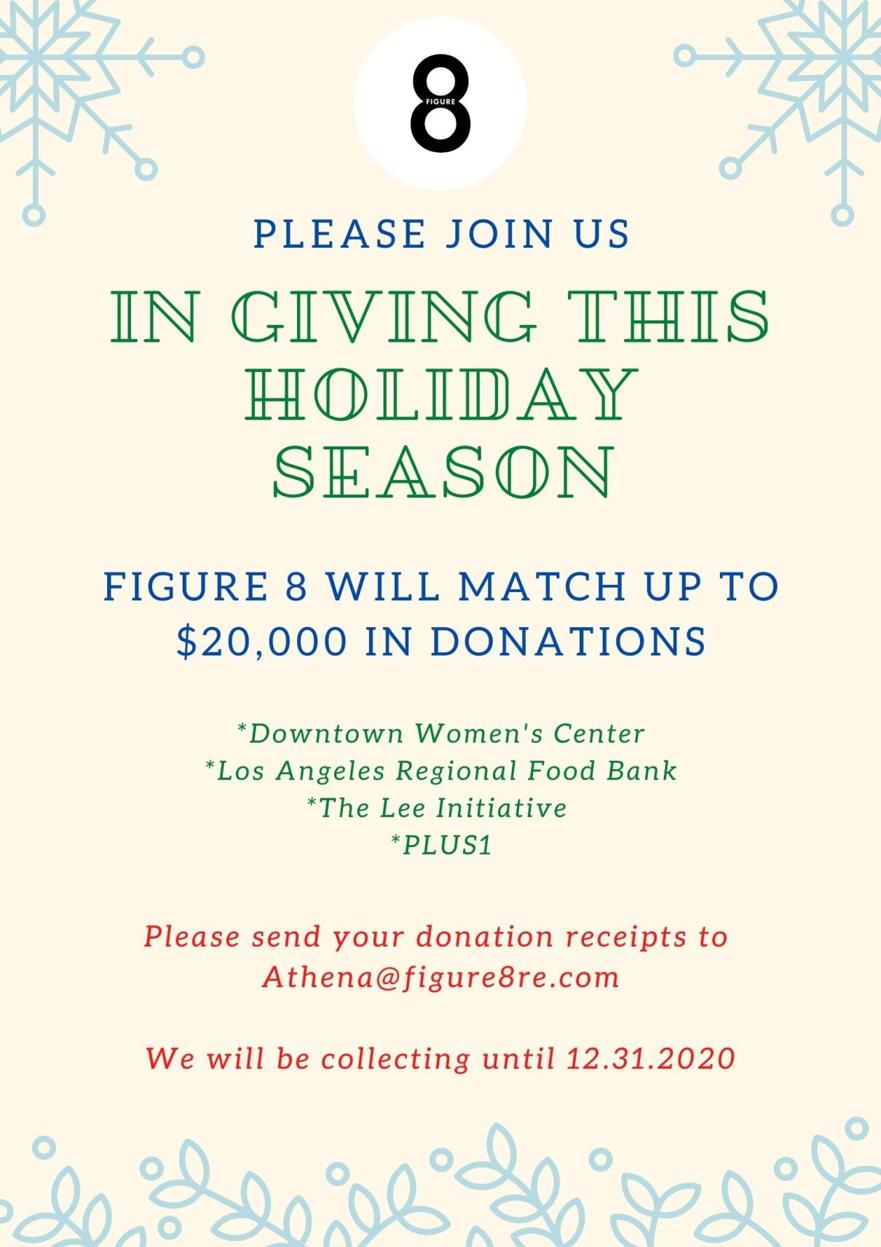 It is an unusual year, to say the least, and we know every amount and any assistance contributed right now is imperative.
Figure 8 is incredibly fortunate to not only be in the position to donate to charities of our choice but to also match donations.
We want to match up to $20,000. Please help us reach our goal!
If you are able to donate this season please send your donation receipt to:
We wish you and yours a very safe and happy holiday season and New Year!
This Sponsored Post is an advertisement on behalf of Figure 8 Realty