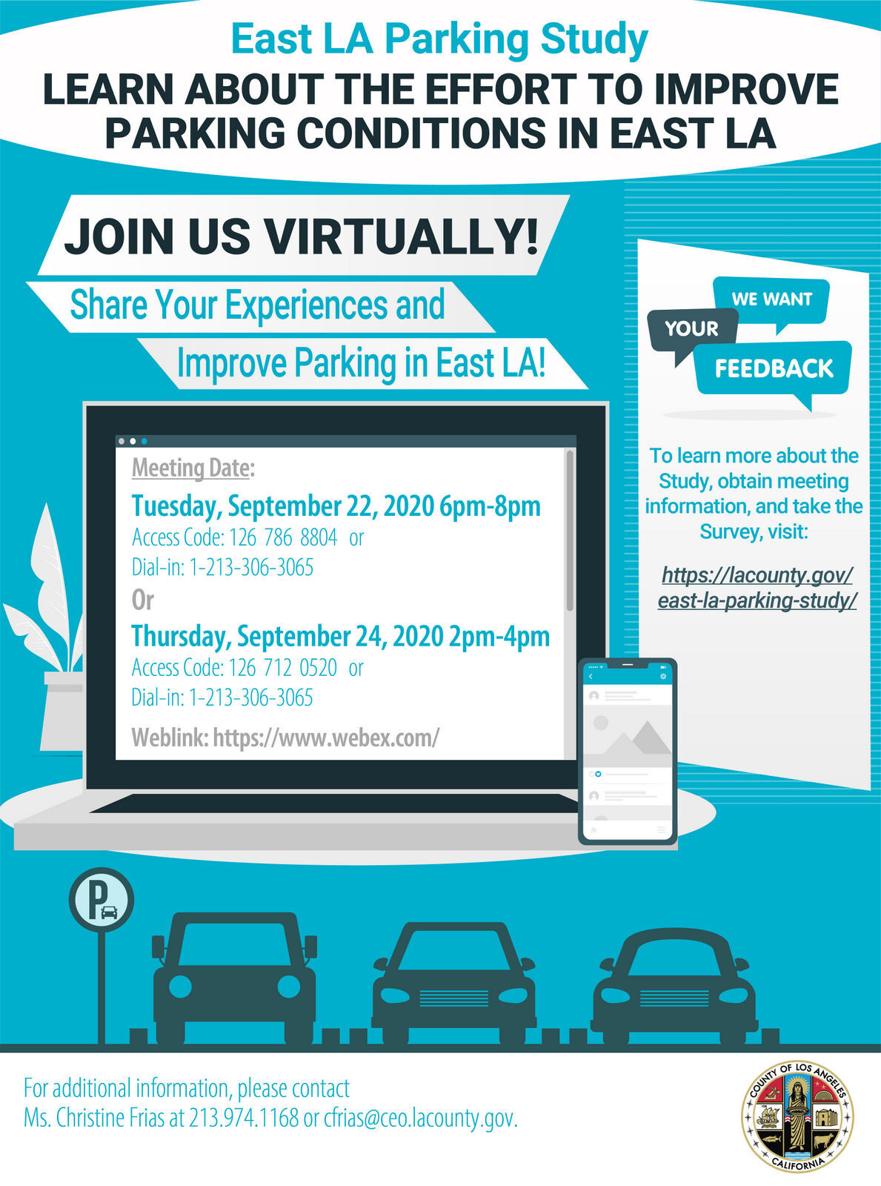 To take the survey, please follow this link to the project website.
The County of Los Angeles is conducting a parking study for the community of East Los Angeles and is seeking input from the public. The study will be evaluating existing parking conditions and developing recommendations for improvements.
To learn more about the study, and share your experience with parking in East LA, please also consider attending one of the two planned virtual public meetings on:
Tuesday, September 22, 2020
6 p.m. – 8 p.m.
or
Thursday, September 24, 2020
2 p.m. – 4 p.m.
Meeting information and link to the survey can be found here on the project website.
This Sponsored Post is an advertisement on behalf of County of Los Angeles