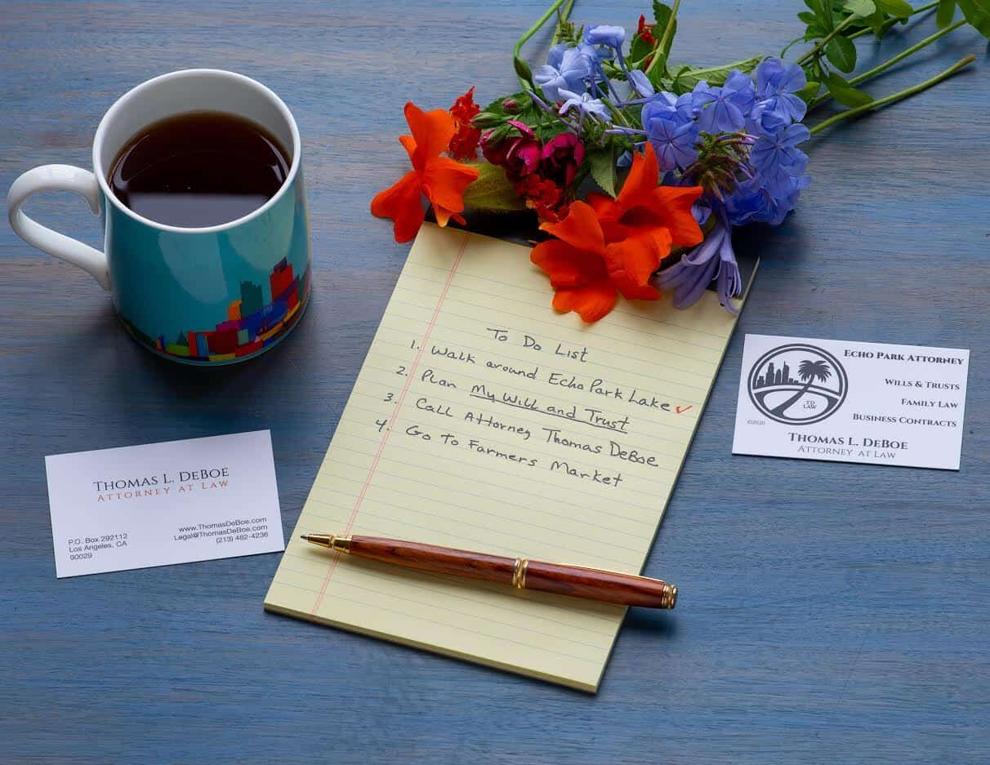 After your relaxing walk around Echo Park Lake you may want to address your will and trust concerns.
The Law Office of Thomas DeBoe is ready to assist you. You can get started with a telephone appointment with Thomas DeBoe, and he will explain to you the advantages of having a living trust. For a summary of information about wills and trusts please click or tap here. 
Mr. DeBoe brings to the table over 25 years of legal experience to achieve successful outcomes for his clients. He has lived in the Echo Park neighborhood of Los Angeles for over 30 years. His volunteer community involvement includes being a founding member of the Echo Park Neighborhood Council and the first elected president.
Thomas DeBoe
Attorney at Law
(213) 482-4236
This Sponsored Post is an advertisement on behalf of ThomasDeboe.com